Today's post is all about the models of Ultra Racing. Ultra racing is
is a Malaysian-based specialist manufacturer in Chassis Handling and Tuning components. We research, design, test and manufacture high quality chassis strengthening bars to cater for all kind of vehicles and driving needs.
We are also the first in the country to introduce multi-point engine compartment strut bar, which gives superior performance against the conventional strut tower bar.
Here are our philosophies:
DESIGN PHILOSOPHY - Enhance and strengthening the chassis of the vehicle without&nbspaltering or affecting the original chassis specifications. Improve driving dynamics and drive comfort.
SAFETY PHILOSOPHY - Individually designed products to suit to different vehicles. The shape, material thickness and material strength is specially selected and chosen to minimize chassis damage and passengers injuries during incident.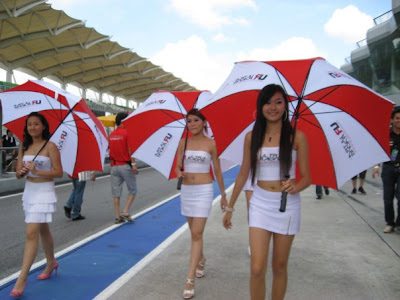 Check out the girls from the Ultra Racing models @ slideshows below ya.